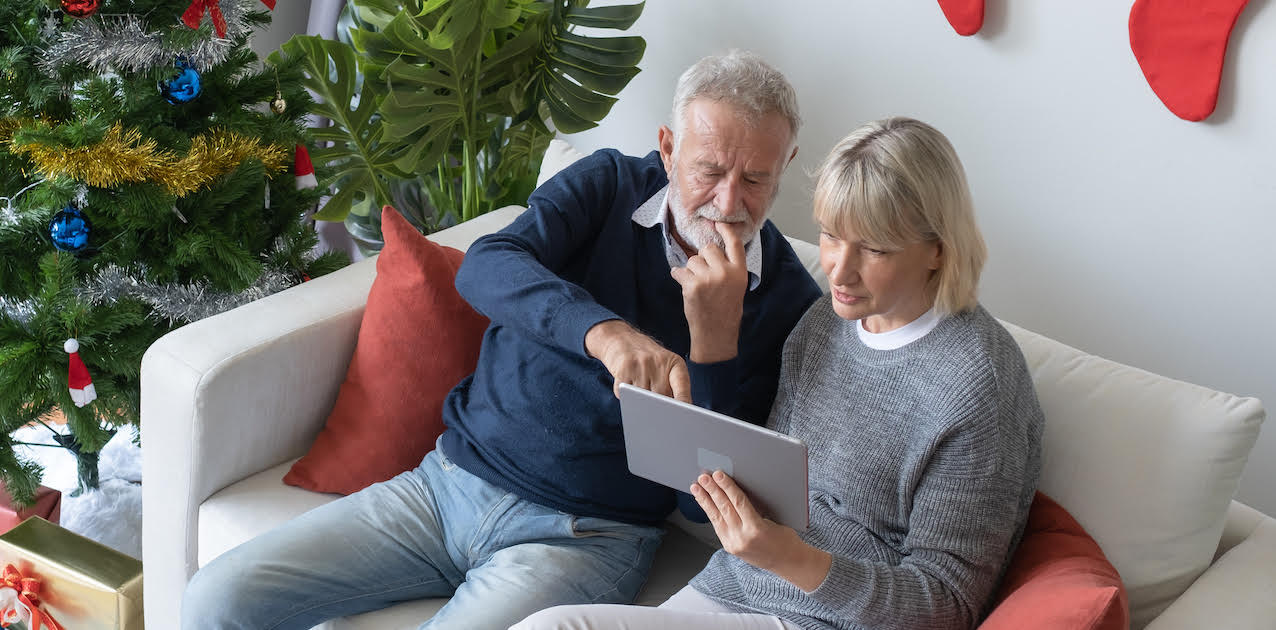 Play dominoes online and on-device by loading up your new iPad, Android tablet, or compatible Kindle with the best parlor games, board games, addictive puzzle games, and domino games.
Play dominoes on your new iPad or tablet
Classic board game dominos
Among the highest-rated domino games in the iOS App Store, "
Dominos
" is a simple, fast-paced, digital take on the classic domino board game. It's free, too, and has options for multiplayer dominoes. On Android, "
Dominoes
" by a different developer is among the highest-rated.
Best domino game to play with friends
"Domino!" lets you play against your friends or other real online players. It's fast-paced or slow-paced, depending on how responsive your friends are. And it's available for
iOS
and
Android
and is among the most played dominoes game on both platforms.
Play Mexican Train Dominoes on your new device
Mexican Train Dominoes is our favorite, and it's available for
iOS
,
Android
, and compatible
Kindle
devices. Unlike classic domino games where you play with black tiles that run up to the 9's, Mexican Train Dominoes is played with a double-12 set of tiles on a series of "trains" for each player a public "Mexican Train". It's a fun twist on the classic dominos game that's addictive and unique among dominoes game apps.
Perfectly lined dominoes with Yahtzee!
Yahtzee! is available as
a multiplayer game with friends
or a solo version you can play yourself against the computer. Classic dominoes are used to score various "runs", such as a straight flush or full house. For many families, it's probably the most played board game around the holidays.
Get it for your iPad on the iOS App Store
, or via
Google Play
.
Play online domino games in your browser
If you just got a new laptop or computer, you can
play Mexican Train Dominoes for free
with no purchase required in your browser. This classic domino game puts you against three computer opponents on a mission for the lowest score after three rounds. Mexican Train is a variation of Chickenfoot dominoes and is played with a double-12 game set. It's a fun game that's easy to learn and among the best online domino game to play that doesn't require a login, payment, or special sign-up. We have more guides on how to
master Mexican Train Dominoes
when you're ready to level up.
Other classic parlor, puzzle, and board games to try
Battleship
If you're looking for something a little more solo and low-stakes than saving the world, try Battleship. One of the most famous board games we all played as a kid, it's been improved with sound effects, graphics, and smooth game animations. Available now on
iOS
and
Android
.
Threes! for the puzzle lovers
If you're looking for an addictive puzzle game, try Threes! It's made by an independent developer, and while not sourced from a board game of yore, it's a modern, fun take on simple numerical tiles. And it's a good way for the kids to sharpen their math skills. Available on
iOS
and
Android
.
The Game of Life
The casual family board Game of Life is now updated for online play with many visual improvements and is excellent to play with real friends since the Game of Life requires real, live people to play with—even in the app. Get it for
Android
and
iOS
.
Monopoly
Monopoly isn't known as a quick game, but it goes faster if you play by the original rules. And the app versions bring faster game play to what is probably among the most played board games in history. This multiplayer game can be played by passing a tablet around the room or by yourself. Available for iOS and Android.