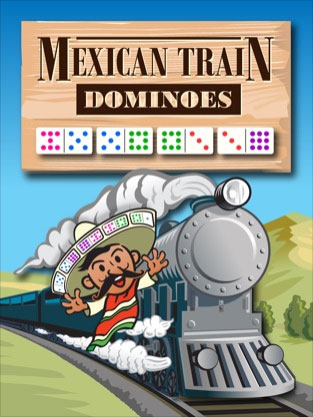 The traditional game of Mexican Train Dominoes is now available on iOS and Android. Hone your skills with this free version by playing against three computer opponents. This game will feed your addiction when your friends aren't available to play with. I hope you enjoy the fun and challenge of this playing game as much as I did making it.
Mexican Train Dominoes Features:
Free
Traditional game rules
Play against 3 computer generated opponents
Full 13 rounds
Various background colors
Sound
Pipped or Numbered Dominoes
In-app purchase for special features like: Train Builder, Replay Round, Sneak-a-Peek, Choose Draw, Decide-for-Me
Play Mexican Train Dominoes!